Andrew L. Urban.
Eating soup with your (unnatural) right hand when you are (naturally) left handed is very difficult; you're bound to spill some. A lot, maybe. Anthony Albanese might reflect on that as he picks up his Labor leadersoup spoon. He has already spilt some, when he declared last week that all Labor policies must be examined — "that's right," noted Paul Kelly in The Weekend Australian. "Then he said, but not Labor's values — and that's wrong." Labor's currently paraded values ARE the problem: they drive Labor policies.
That is an early example of the conflict that will confront Albanese every day. He can either stay in step with his Labor party – who cannot comprehend the enormity of the distance between their policy settings and the electors – and be destined to repeat history (electoral loss). In other words he can father policies within the Labor womb that will be bastards in the electorate. Unwanted by the electorate, these policy orphans will be like the ones abandoned at the last election.
Or he can try to be less progressive than he is – and his Labor team is – contorting his core beliefs to try and draw closer to the centre. That will spill a lot of soup.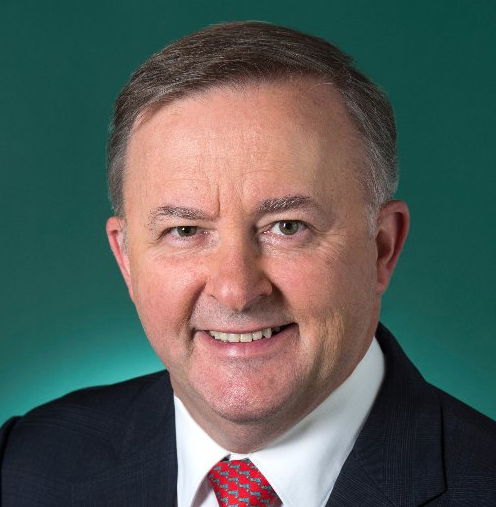 What about his promise that in the Labor party he leads, unions and employers will be seen to have a common interest. That much Hawke-era common sense is the exact opposite of what Bill Shorten has been peddling, with the union chorus behind him. How will that work when Shorten was in the Right faction and Albo is in the Left. LOL.
So the challenge for Albo is not just to be convincing when selling a less 'progressive' (aka irrational) set of policies to the voters than he is known for. The even bigger challenge will be negotiating more centrist policies within Labor, amongst his fellow caucus members, who have never escaped the embrace of their denialism. Denial of the evidence that wrong turns to the left have led Labor to set up conflicts in the electorate. Like foreshadowing the break-up of the proposed tax cut bills, so 'the top end of town' doesn't get any.
The policy attack on the 'top end of town' has always been an ideology-fuelled dodgem car that keeps banging into the reality of the modern market place. It's trying to fuel anger against 'class enemies', that ugly, threatening 1950s communist notion.
But in this wealthy, mostly middle class country, money does not determine class. What class are the blue collar workers on $250K a year? The very meaning of the word has morphed into a measure of character and style, not wealth. As in 'classy'.
On that measure, Albo will need to establish his classy credentials as a leader, not his class credentials as working class. There is nothing Albaneasy about doing that.
Nothing Albaneasy about maintaining a strong 'stopping the boats' policy in opposition, when he never voted to do so. Nothing Albaneasy about focusing on working for the voters, not fighting the Tories, as he liked to put it. And nothing Albaneasy about blunting his party's discriminatory policies on franking credits allowed for union run fund members but not for others. Not only unfair but manifestly nasty.
That nastiness engulfing modern Labor is the one area where Albo might make a difference, his public persona less grating than that of his predecessor's. That brittle antagonism Shorten managed to exude – along with most of his front bench – helped generate a constant flow of aggression against their political opponents across the chamber, but also across the airwaves, directed at people who disagreed with them.
They were always whining and criticising some section of the Australian right of centre community, calling them derogatory names, like 'knuckle draggers' and 'cave dwellers' – those who brought factual, rational arguments against their excessive climate and energy policies, while they themselves are ignorant of even the most basic C02-related facts. When you have a good argument, you don't need a bad attitude.
That general mean spirited aura about Labor grates on so many people, not just on the right but among the undecided, the average Australians now badged as the quiet Australians … AKA the silent majority.
And especially nothing Albaneasy about telling your political colleagues that they not only built a torture chamber of policy measures but they saw it as if it were a joyride. Deluded and blind to reality, ensconced in their protected and privileged world, Labor was coddled by the Turnbull team for too long and egged on by a vocal and ultimately irrelevant minority. Lulled into a false sense of security by tyre-pumping polling, Labor had the hubris to throw around a multi-billion dollar climate policy without a price tag and then to denigrate the scientist who gave us one. More nastiness.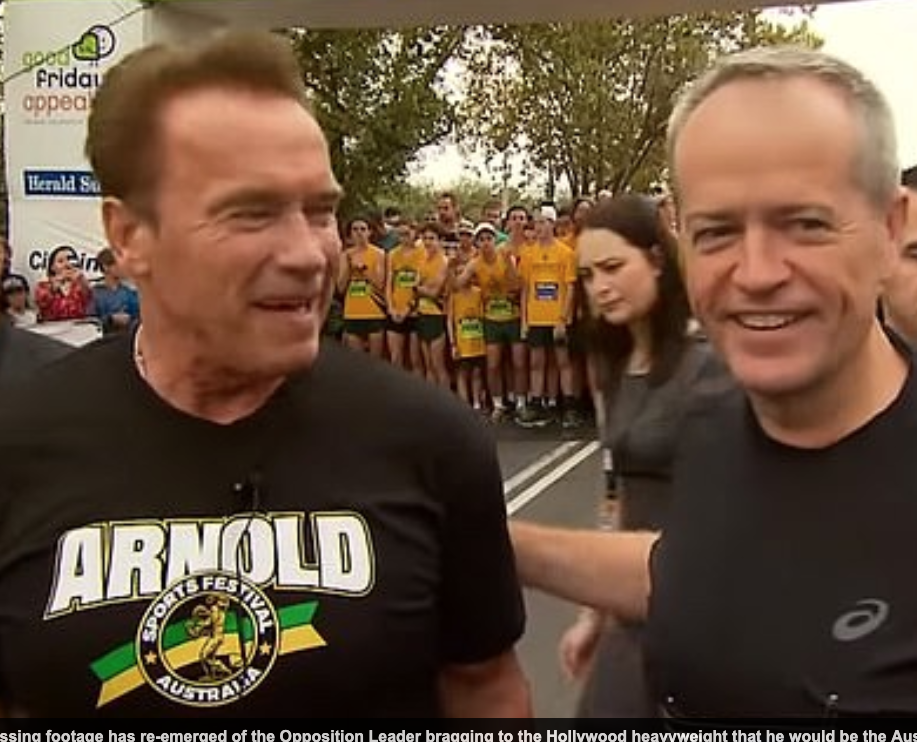 Hubris, as we know, is often taught a lesson by karma, as it was in Shorten's case. More than a year before the election, Arnold 'Terminator' Schwarzenegger was in Australia for the Run for the Kids charity event in Melbourne last March. 'I'm going to be Australia's next prime minister,' Shorten bragged awkwardly as the two posed for a photo opportunity.
A year later, Shorten's leadership team made themselves a laughing stock posing smugly for that 'we're ready' election eve photo. That is the hubris that plugged their collective ears to the warnings and criticisms of many of their policy offerings. Shadow treasurer Chris Bowen must not know that 1 in 3 voters is over 60, given he articulated that hubris with his 'if you don't like it don't vote for us' response to retirees upset about losing their franking credits.
For a party which prides itself on caring for the vulnerable and on pursuing fairness, living this down will not be easy, Mr Albanese. Nor will his moral and policy decoupling from the anti-Semitic communist Corbyn albatross …