Andrew L. Urban.
"There has been a lot of crowing this week about the fact that the New York Times has finally come clean and admitted Hunter Biden's laptop saga is not Russian disinformation. It's real. You don't say," writes the journalist who broke the story in the New York Post just before the US election, Miranda Devine (Daily Telegraph, 23 March 2022).
"This old bombshell was buried in the 24th paragraph of a story buried on page 20 of the newspaper, but at least the Grey Lady's readers now know something that readers of the Daily Telegraph and the New York Post knew 17 months ago. It is an indictment of the Times and a betrayal of their readers who were kept in the dark about the true nature of Joe Biden before the 2020 election.
"So much for "All the News that's Fit to Print" and "Democracy Dies in Darkness". That last motto belongs to the Jeff Bezos-owned Washington Post which to this day is still pouring scorn on the laptop story.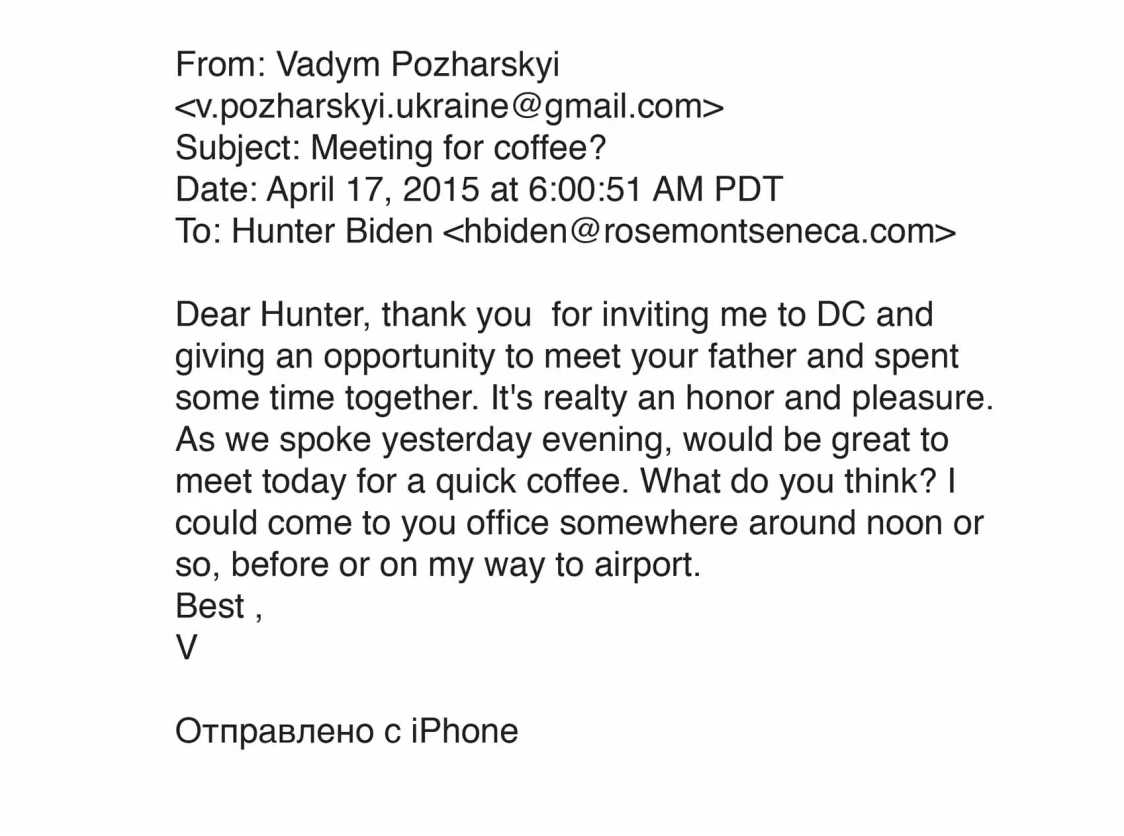 Polls taken after the 2020 election indicated that at least 10 per cent of Biden voters would have changed their vote if they had known about  the scandal involving one of the candidates for president and his crack addict son. In an election decided by 43,000 votes in three battleground states, that could have changed the result and, with it, the course of world history."
NYT should seek Biden's explanation
It's too late for apologies from the NYT. The only way the NYT can rescue – to some extent – its reputation and our trust is to call for Joe Biden to issue HIS apology for lying about his and his son's shared business associates and issue a full disclosure of his links to foreign entities and governments.
As we reported here on December 13, 2020, "Hunter Biden's old laptop delivered a massive payload of thousands of incriminating emails (not to mention some embarrassing personal photos, apparently) which reveal a plan to set up a joint venture with the Chinese that would provide substantial financial benefits, including shareholdings, to not only Hunter and his associates, but to 'the Big Guy' – whose shares would be held for him by Hunter.
Joe Biden "appears to have been compromised by a proposed business venture of considerable size with a Chinese company which the candidate had denied knowing about – yet in which he had a substantial financial interest, to be 'held' for him out of sight by his son Hunter, according to emails on Hunter's laptop and an eyewitness account.
"At the very least, the media should have been alert to the possibility of something being 'there' in the wake of Hunter's infamous Burisma expedition, which has been well aired. The sheer audacity of a politically connected family harvesting the value of introductions to a then Vice President was underscored by Tony Bobulinski in an interview with Tucker Carlson on Fox News on Oct. 27 (and again on Dec 12).
"He told Carlson: 'I remember saying (to Joe's brother Jim), "How are you guys getting away with this? Aren't you concerned?".' He claims that Jim Biden chuckled. '"Plausible Deniability", he said it directly to me in a cabana at the Peninsula Hotel.'
"Bobulinski, a retired lieutenant in the US Navy, is the former CEO of SinoHawk Holdings, which he said was the partnership between the (Chinese company) CEFC Chairman Ye Jianming and Biden family members. Many in Bobulinsky's family also served the country so he was infuriated and motivated to speak up by the smear that he is some sort of Russian tool – effectively a traitor.
The once respected and trusted Grey Lady should lead the same cohort of publishers and social media liars who followed her denial of the validity of such crucial information reflecting badly on the honesty and suitability of 'their' man Joe to seek the Presidency. At least twitter's Jack Dorsey admitted – belatedly – twitter's decision to censor the story was wrong.
The 50-odd former intelligence heavies who brazenly assumed at the time that the emails condemning Joe Biden as a liar and revealing his links to shady foreign interests were likely Russian disinformation have so far declined to reassess their unsupported opinions. Biden used that irresponsible claim in his debate with Trump.
the enema of the people
It goes to corporate and individual character (lack of). These individuals and organisations have not only done a great injustice to the fabric of democracy, they have lost their social licence to operate. What use is a media that DISinforms its consumers in such a vital issue as the suitability of a Presidential candidate? They also did it, in reverse, to Donald Trump. What consequences will flow from such behaviour?
"We the people" (and 'we' means everywhere) are entitled to be shitty about this. Or to paraphrase former President Donald Trump, 'the fake news media is the enema of the people.'