Andrew L. Urban
Making indigenous ministries and agencies redundant is the best ultimate objective for Australia's future in the affairs of Aboriginals and Torres Strait Islander peoples. That is the most positive and attractive argument put by indigenous coalition Senator Jacinta Nampijinpa Price in the midst of the Voice referendum debate. No longer needed – because indigenous Australians have access to the path towards a 'healthy, wealthy and wise' life. That is the proper objective for Australia. Talk about visionary!
It is a priceless contribution to Australia's image of itself as a society.
Price's lived experience as an indigenous Australian gives her licence to push back against false claims of racism.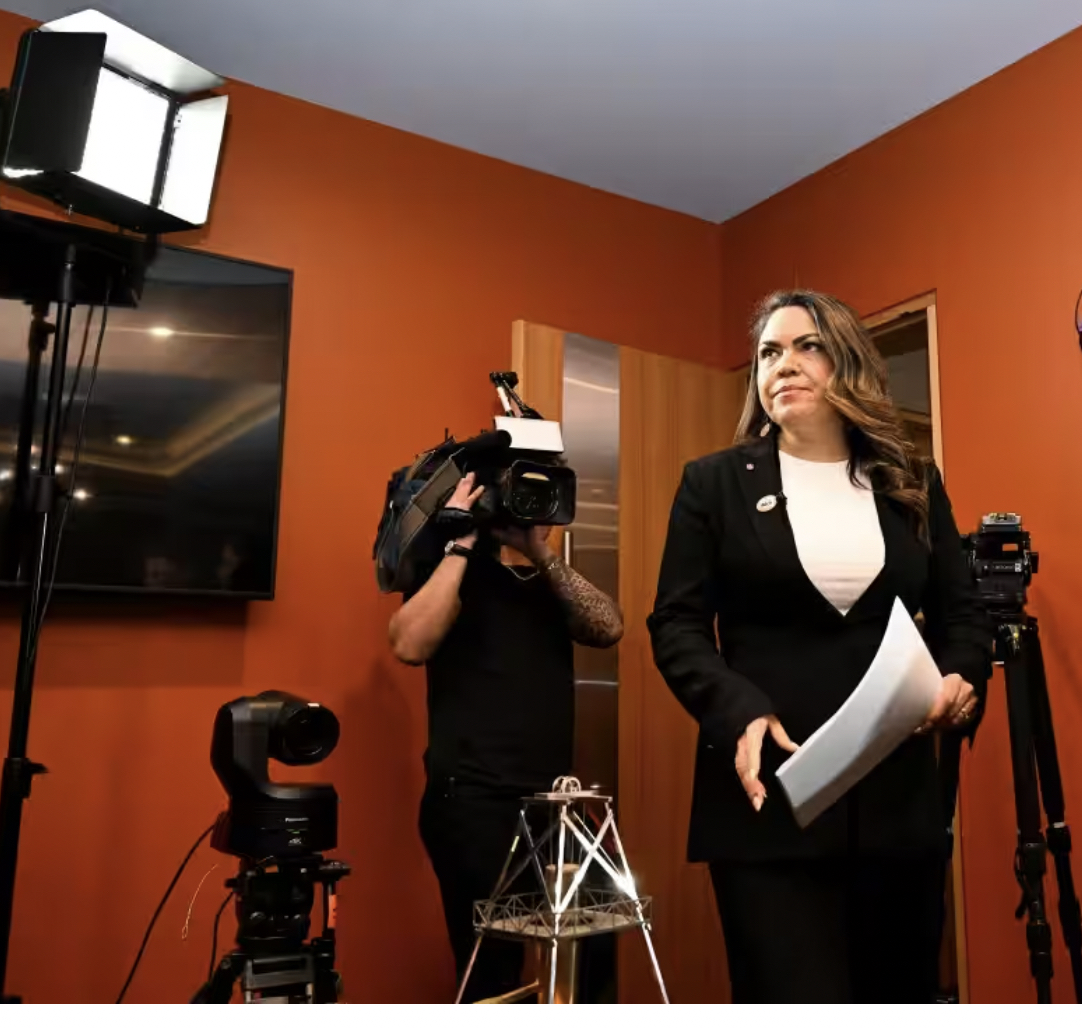 As I've written previously there are no corners of society, government, the law, higher education or institutions where Aborigines are discriminated AGAINST. There is no greater social taboo than to be perceived as insensitive to Aboriginal culture, history and needs. The Aboriginal flag flying alongside the Australian flag atop the Sydney Harbour Bridge is the exclamation mark to that observation. So much for Professor Marcia Langton's "horrible racist country". Where has racism defeated her academic ambitions? Or her political opportunities? She seems more like a political angler, casting aspersions…and demonstrating an outdated, belligerent grievance. It isn't heroic.
Price has done Australia a big favour by smashing the 'No Go' signs on the way to her confrontation with the ruling orthodoxy about 'intergenerational trauma'. She responded to National Press Club host David Crowe's leading question about that topic by ridiculing the notion.
Price – who has Warlpiri and Celtic heritage – responded to the question by likening the impacts of colonisation on Indigenous people and the descendants of British and Irish convicts.
"I guess that would mean that those of us whose ancestors were dispossessed of their own country and brought here in chains as convicts are also suffering from intergenerational trauma. So I should be doubly suffering from [it]," she said.
The audience laughed and applauded. She had hit a nerve; genuine 'intergenerational trauma' as an indigenous medically valid experience just cannot be found.
By insisting that indigenous Australians be treated equally with everyone else as individuals not as a victim class, Price established a new frontier in race relations in Australia. We are not on different sides of an imaginary fence, with post-colonial Australians on one side and indigenous Australians on the other. This is what led her to repudiate the politically inspired notion that indigenous Australians still suffer from the effects of colonialisation (also at the National Press Club address). No, we do not, she counters firmly.
Little wonder Price opposes the proposal for the Voice, a mechanism she sees as entrenching victimhood as a permanent status of indigenous Australians.
Indigenous Australians are robust, says Price, and as she and fellow Aboriginals participating in the debate demonstrate – in both the YES and NO campaigns –  keen to assert their individual agency, which she believes a Voice would replace.
Perhaps Australia should acknowledge Jacinta Nampijinpa 'Priceless' as a present and emerging national leader.